The EFFORT Parent Trial is closed but EFFORT Outcomes and EFFORT X continue.
The EFFORT study is preparing to start collaboration in China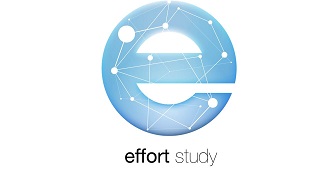 1200 patients enrolled                        
100 participating sites  
16 countries
How much protein do you prescribe for your ICU patients?
Currently, protein prescriptions for critically ill patients range from 0.5-3.8 g/kg/day. There is insufficient evidence to establish what amount of protein is optimal.
By combining the International Nutrition Survey (INS) with the power of randomization, we are launching this registry-based randomized clinical trial where we have taken usual practices and created two groups, randomizing patients to a usual (≤ 1.2g/kg/day) or higher (≥2.2g/kg/day) protein prescription. This is considered one of the most important questions facing our critical care nutrition community and we are thrilled to be offering this collaborative where colleagues from around the world can participate and help us answer this question.
We hypothesize that the administration of a higher dose protein/amino acids to nutritionally high-risk critically ill patients will be associated with improved survival and a quicker rate of recovery. Click here to read the study synopsis.
We are no longer accepting new ICUs. In this international trial, Sites were be able to "suspend" their beliefs about whether high protein is beneficial or harmful and allow their patients to be randomized to either arm. Click here for a NIBBLE that explains the importance of clinical equipoise. 
For more information, please check out this recent presentation by Dr. Heyland introducing EFFORT to 40 more ICUs