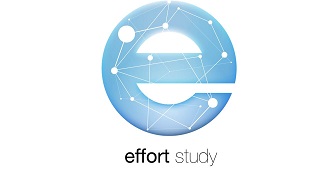 What is the EFFORT study?
We are no longer conducting the INS like we have in the past. Instead, we have morphed this collaboration in the a registry-based RCT known as the EFFORT study. EFFORT aims to combine the International Nutrition Survey (INS) with the power of randomization to conduct a registry-based randomized clinical trial (RRCT). Our current proposal is to conduct a large clinical trial of 2 different protein doses that demonstrate the value of extra protein supplementation in critically ill, nutritionally high-risk patients using the INS as a type of RRCT.
What is the International Nutrition Survey?
To date, there have been five international period prevalence surveys of nutrition therapies in Intensive Care Units (ICUs), with over 150 ICUs participating each year. This quality improvement (QI) initiative, aimed to compare nutrition practices in ICUs within and across different countries. The aim of the initiative was to illuminate differences, highlight strengths and weaknesses, and hopefully lead to practice improvements.
Who can participate in EFFORT?
ICUs from around the world will voluntarily participate and be screened for suitability. Participants must be knowledgeable about critical care nutrition, have Good Clinical Practice (or similar) training, and be committed to enrolling a minimum of 30 eligible patients in 2-3 years. If you are interested in participating, please contact This email address is being protected from spambots. You need JavaScript enabled to view it.This email address is being protected from spambots. You need JavaScript enabled to view it.) and sign up for our mailing list.
What does participation involve?
There is no specific funding associated with this trial. Sites are expected to volunteer their time and use local resources to conduct the study. To enhance the feasibility of the trial, we aim to apply for a waiver of informed consent from ethics boards at participating sites. As with past INS projects, sites that enrol 30 or more patients in the RRCT will also receive a bench-marked report highlighted their nutrition performance compared to the performance in other sites in the database. Click here to view a more detailed trial synopsis.