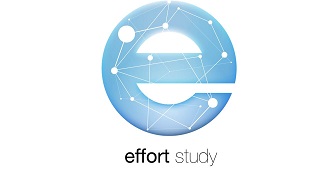 What is The EFFORT Study?
Currently, protein prescriptions for critically ill patients range from 0.5-3.8g/kg/day, with insufficient evidentiary basis to establish while level of protein administration is optimal. By combining the International Nutrition Survey (INS) with the power of randomization, we are launching this registry-based randomized clinical trial where we have taken usual practices and created two (2) groups randomizing patients to a lower (≤ 1.2g/kg/day) or higher (≥2.2g/kg/day) protein prescription. This is considered one of the most important questions facing our critical care nutrition community and we are thrilled to be offering up this collaborative where colleagues from around the world can participate and help us answer this question.
The EFFORT Trial: Presentation
An International Collaboration!
We have been spreading the message about this exciting reserach opportunity and are pleased to have interest and engagement from a growing list of countries.
| | | |
| --- | --- | --- |
| This email address is being protected from spambots. You need JavaScript enabled to view it. | This email address is being protected from spambots. You need JavaScript enabled to view it. | This email address is being protected from spambots. You need JavaScript enabled to view it. |
| This email address is being protected from spambots. You need JavaScript enabled to view it. | This email address is being protected from spambots. You need JavaScript enabled to view it. | This email address is being protected from spambots. You need JavaScript enabled to view it. |
| This email address is being protected from spambots. You need JavaScript enabled to view it. | France | This email address is being protected from spambots. You need JavaScript enabled to view it. |
| This email address is being protected from spambots. You need JavaScript enabled to view it. | This email address is being protected from spambots. You need JavaScript enabled to view it. | This email address is being protected from spambots. You need JavaScript enabled to view it. |
| This email address is being protected from spambots. You need JavaScript enabled to view it. | This email address is being protected from spambots. You need JavaScript enabled to view it. | This email address is being protected from spambots. You need JavaScript enabled to view it. |
| This email address is being protected from spambots. You need JavaScript enabled to view it. | This email address is being protected from spambots. You need JavaScript enabled to view it. | |
Join the collaborative! Select a country above to contact the national coordinator.
Learn More from the Principal Investigators
Watch a video recording of the EFFORT Study presentation from the ASPEN Nutrition Science & Practice Conference in Las Vegas on January 25, 2018..
Video link: https://aspen/digitellinc.com/aspen/sessions/11268/view
(Simply log in with your existing ASPEN user name and password. If don't have one, you can create an account).
Get regular EFFORT Study updates by joining our mailingThis email address is being protected from spambots. You need JavaScript enabled to view it..