Validation
The Clinical Practice Guidelines that were developed in 2003 were validated in a prospective observational study of 59 ICU's involving 638 patients across Canada ICUs. It was found that ICUs that were more consistent with the Canadian clinical practice guidelines (CPGs) were more successful at feeding patients with enteral nutrition!

Click here for details, "Validation of the Canadian Clinical Practice Guidelines for Nutrition Support in Mechanically Ventilated, Critically ill Adult Patients: Results of a prospective observational study" Critical Care Medicine 2004;32:2260. Details
Dissemination
 From May 2003-2004, in a cluster-randomized trial of differing educational strategies, the Canadian Clinical Practice Guidelines (CPGs) were disseminated across 58 ICUs in Canada. The results showed that active dissemination of the CPGs improved certain nutrition practices and overall dissemination improved other important nutrition support practices but was not associated with improvements in clinical outcomes.Jain M, Heyland D et al CCM 2006;34:2362. For more details click here.
Providing optimal nutrition therapy to critically ill patients in the high technological environment of the ICU can be challenging.
Click here
for strategies on how to improve practices in your ICU.
Barriers and Enablers to Guideline Adherence
 Following the modest impact of the guideline dissemination Cluster RCT on clinical practice, we conducted a qualitative study to identify the barriers and enablers to adherence of the Canadian Critical Care Nutrition CPGs, and created a comprehensive framework for understanding factors associated with guideline adherence in the ICU. Our findings suggest that guideline adherence is profoundly complex and is determined by practitioner, patient, institutional and guideline factors. For more details click here.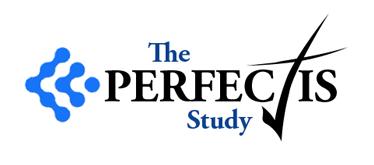 We also recently concluded a feasibility study, entitled the PERFECTIS Study, to provide preliminary evidence of the logistics and feasibility of identifying barriers to adherence to key recommendations of the Canadian Critical Care Nutrition CPGs and tailoring guideline implementation strategies to overcome the identified barriers and improve adherence. For more information on this study, click here.