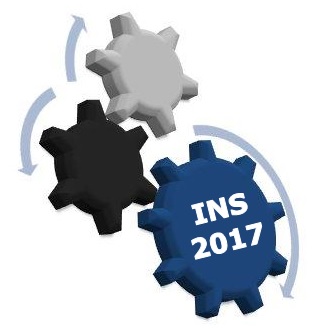 Due to logistical difficulties, we have to postpone INS 2017 until later in 2017. We are sorry for any inconvenience this may have caused you. But we are excited to announce that we will be rolling out some innovations to INS, in partnership with ASPEN, at Clinical Nutrition Week Orlando Florida, Feb 19-23. We will put the details of this announcement on our website shortly after that February meeting. Thank you for your ongoing support and interest.
Sincerely, Daren and Margot
What is the International Nutrition Survey?
To date, there have been five international period prevalence surveys of nutrition therapies in Intensive Care Units (ICUs), with over 150 ICUs participating each year. This ongoing quality improvement (QI) initiative, aims to compare current nutrition practices in ICUs within and across different countries. The aim of the initiative is to illuminate differences, highlight strengths and weaknesses, and hopefully lead to practice improvements. Please add yourself to our mailing list to receive future correspondence regarding the survey.

Who can participate?
To be eligible, ICUs must have a minimum of 8 beds and have an individual(s) with adequate knowledge of clinical nutrition to be able to complete the data collection (e.g. registered dietitian, research co-ordinator, physician, pharmacist). As the main objective of the survey is quality improvement, we do have some flexibility regarding the numbers of beds and patients included. We encourage you to still participate, even if the ICU you work in has fewer than 8 beds, and we will still prepare a site report for you to see the strengths and weaknesses of your ICU as long as you collect and finalize data on a minimum of 15 patients.
What does participation involve?
Participating ICUs collect and enter data on a minimum of 20 adult mechanically ventilated patients using a web-based data collection tool. The data collected includes hospital and ICU characteristics, patient characteristics, APACHE II score, type of nutrition received, morning blood sugars, insulin, length of stay, mortality, etc. Some data is collected daily for a maximum of 12 days (from date of ICU admission onward). The average time spent for data collection and entry is approximately 2-3 hours per patient. For more information, please refer to the INS Study Tools page.
Why should I participate?
There is no remuneration for participating in this project. Rather, ICUs are provided with a benchmarked performance report highlighting their strengths and weaknesses in comparison to other ICUs in the database and to the Canadian Clinical Practice Guidelines.